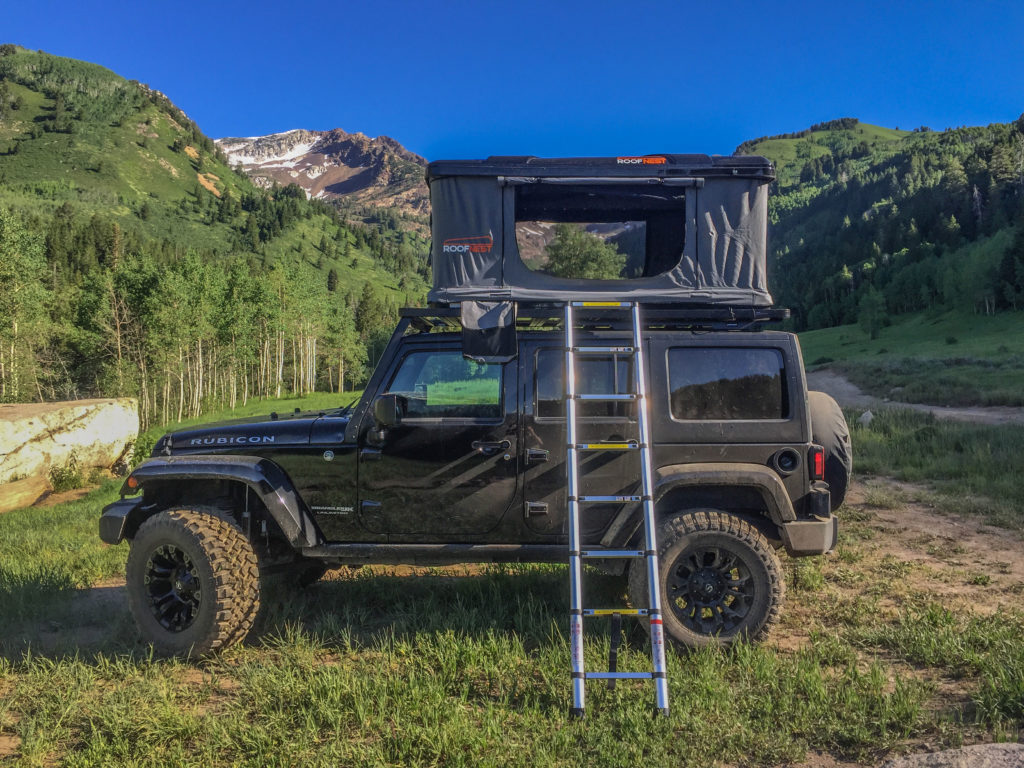 The Tent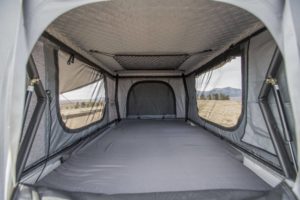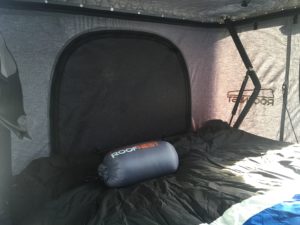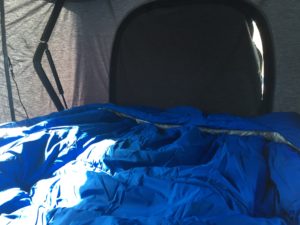 Sleeps 2 adults plus 1 child
Interior: 6′ 10″ x 55″ on the inside – sleeps 2 adults and 1 child comfortably
Doors and Windows
The Roofnest Eagle has two mesh windows at the front and back with both canvas and mesh zip closures.  There is a doorway with a mesh screen and zip closure on either side. The canvas doorway can be turned into a small shade awning with the included poles. The Eagle can be fully unzipped at each opening to allow entry from any side.
Ladder
Roofnests are shipped with a sturdy and lightweight 8.5′ telescoping ladder for access. The ladder collapses and comes with its own heavy duty storage bag. The ladder can be attached to the edge of the Roofnest for additional safety if desired.
Built-in Mattress
Every Roofnest comes with a built-in, custom-shaped 7 cm foam mattress. What a dream to sleep on! This is not your typical camping mattress, it feels like a real bed. If you've had difficulty sleeping while camping those problems are going to be a distant memory after a few nights in a Roofnest.
The Kitchen
Sleeping
Additional Camping Supplies