All of the camp kitchen supplies you will need for your adventure to be comfortable. The following kits all have enough supplies for 4 people.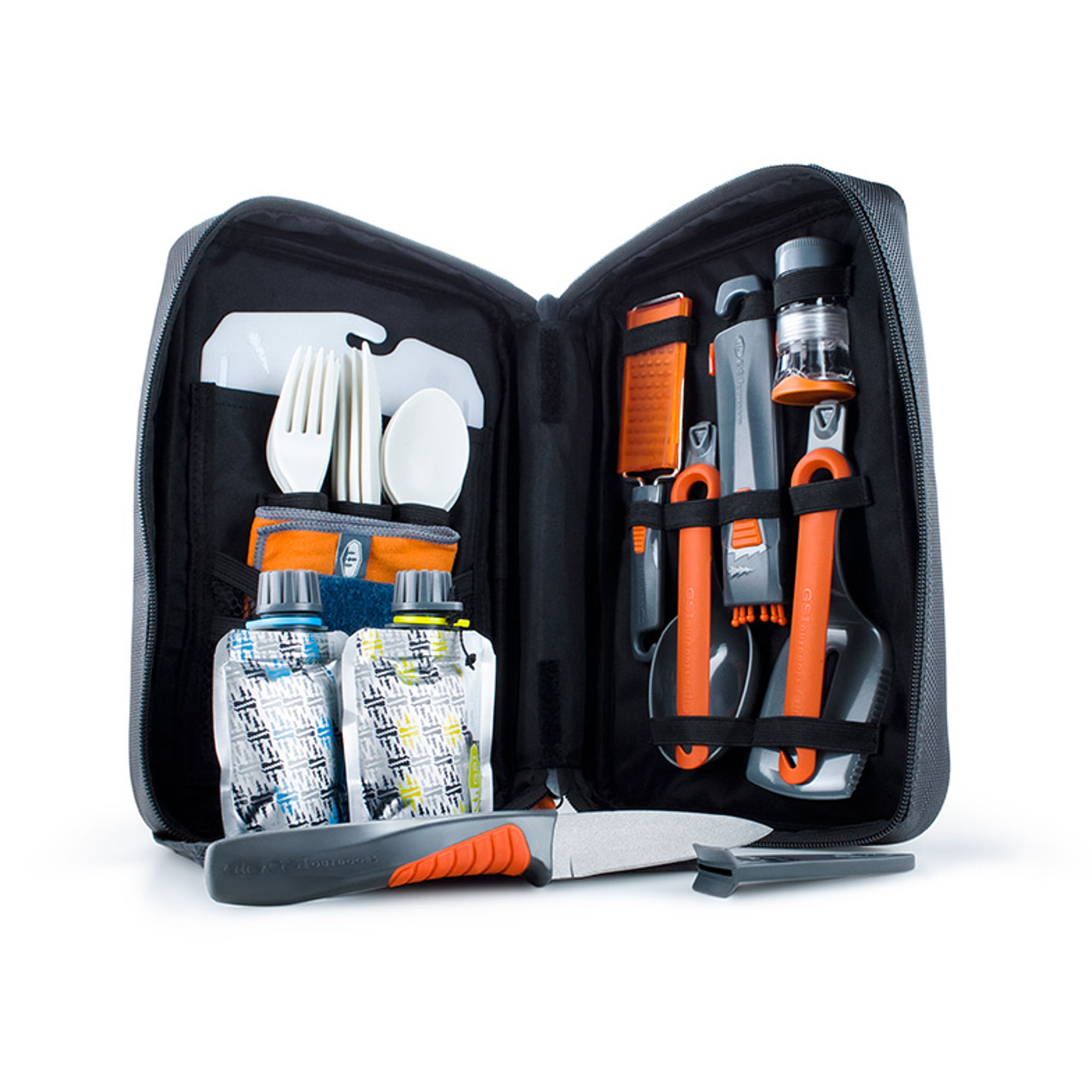 This 24-piece set includes four cutlery sets, folding tools, a cutting board, utility knife, spice shakers, and much more. Weighing in at just under 2 pounds, this compact set included a nylon case to keep all your cooking gear securely stowed and organized in your chuck box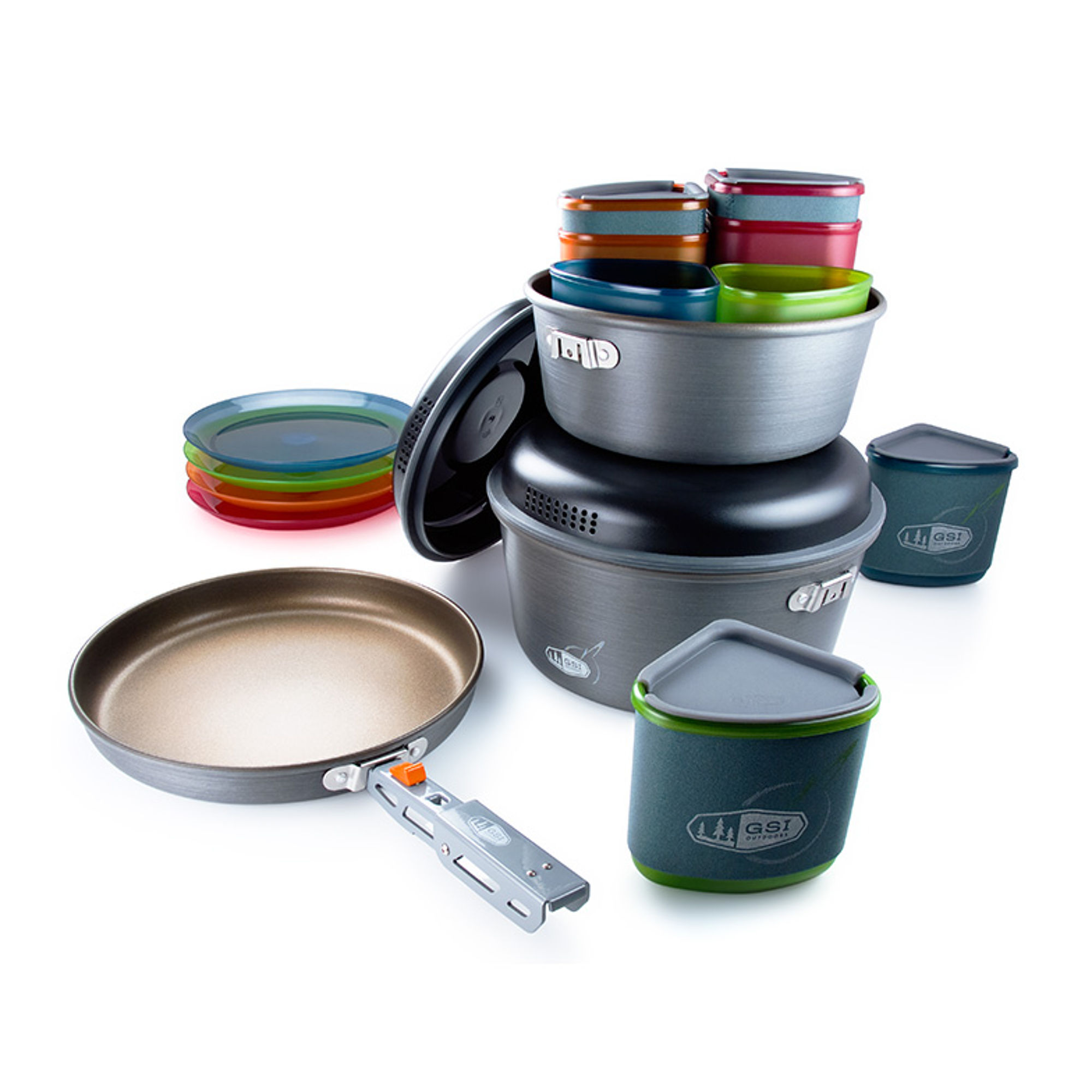 These durable, non-stick coated, hard anodized aluminum pots are the ultimate in design, space efficiency and cooking performance. This set includes four plates, four mugs with insulating sleeves and sip-it tops, four bowls with graduations and a 2 liter pot with strainer lid all ingeniously designed to nest into a generous 3 liter pot with its own strainer lid. Also included in the kit is a pot grabber, a fry pan and a large carrying bag which doubles as a kitchen sink. (Click Image to view on GSI site)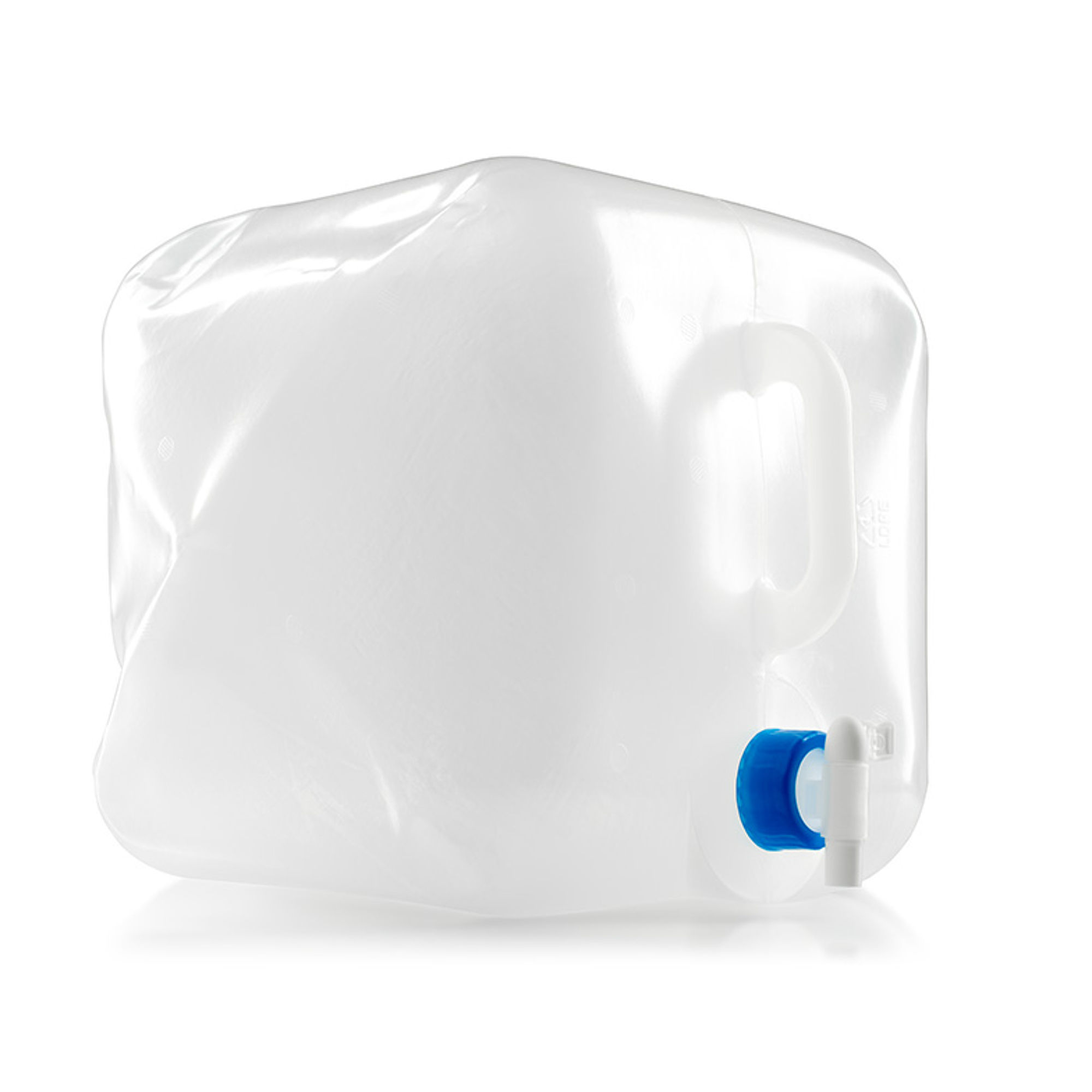 Water
No matter what you are doing you need water and we provide a means to carry it.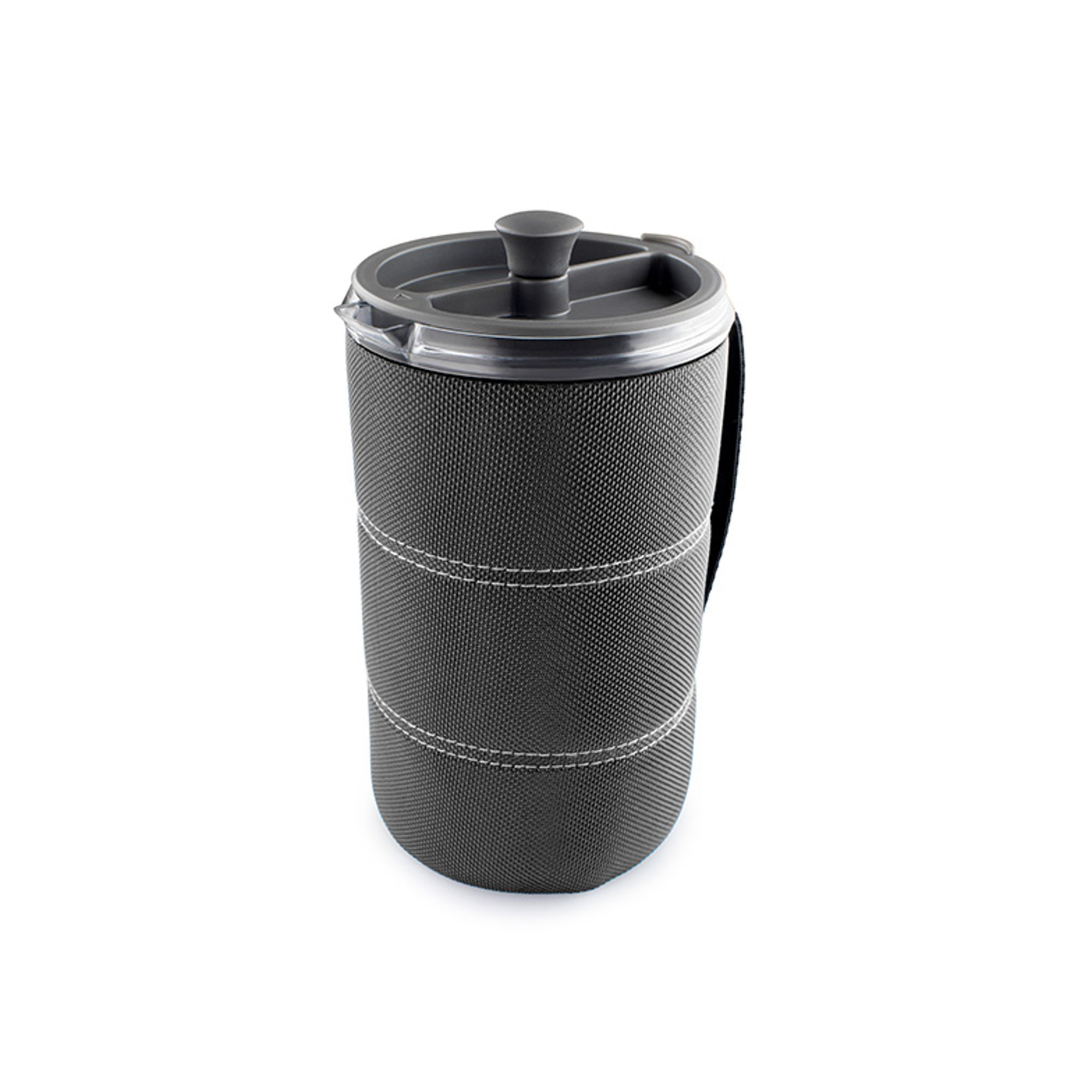 30 fl. oz. Carafe, Pour-Through Lid, Insulated Sleeve w/ Handle, Patented Plunger Mechanism