Finding the right roof rack was hard. Jeep Wranglers come ready to do almost everything except for install a roof top tent like the RoofNest I picked. I will walk you through my decision process.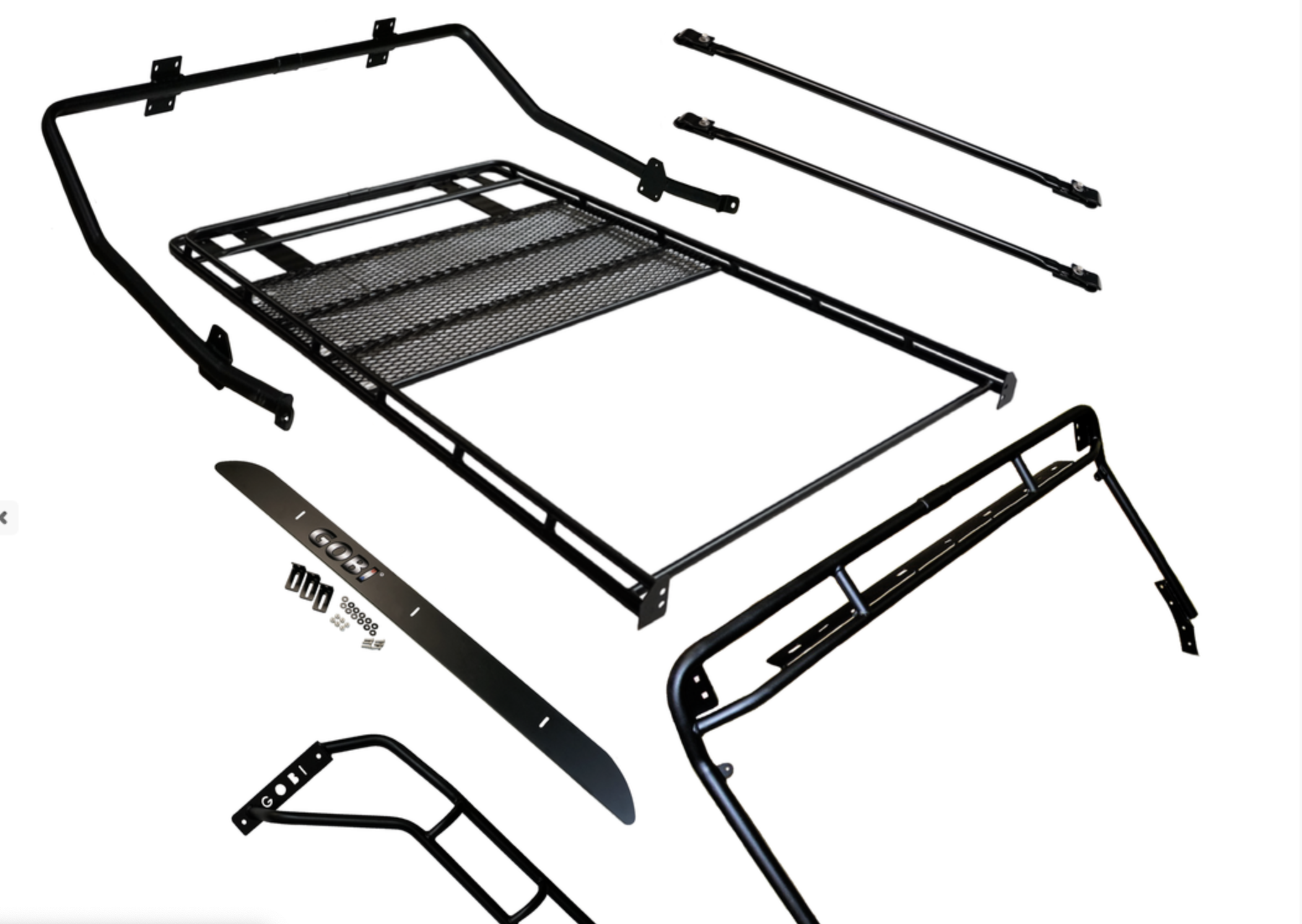 GOBI Roof Rack
I finally decided to go with the more expensive Gobi cage style rack. It seemed like it met all of my requirements and was worth the extra money.
After looking at all these racks I updated my requirements.
Drilling – I still was looking for one that did not require drilling but was willing to drill the roof to get the right rack. If I found one that didn't require drilling it would be easier to remove rack for top removal or to sell the vehicle.
I decided if and when I sell the Jeep that I will sell it with the rack installed. There are enough buyers that also want racks I decided resale options of a drilled roof were not a deal breaker.
Since I am renting out my Jeep I am not concerned with being able to remove the top. My RoofNest roof top tent also takes up almost my entire roof so I would basically still have a "roof" overhead with the top off.
Minimum 600lbs weight rating
High quality metal that would not rust
Wanted to be able to add lights in future (Needed a crossbar in front of tent)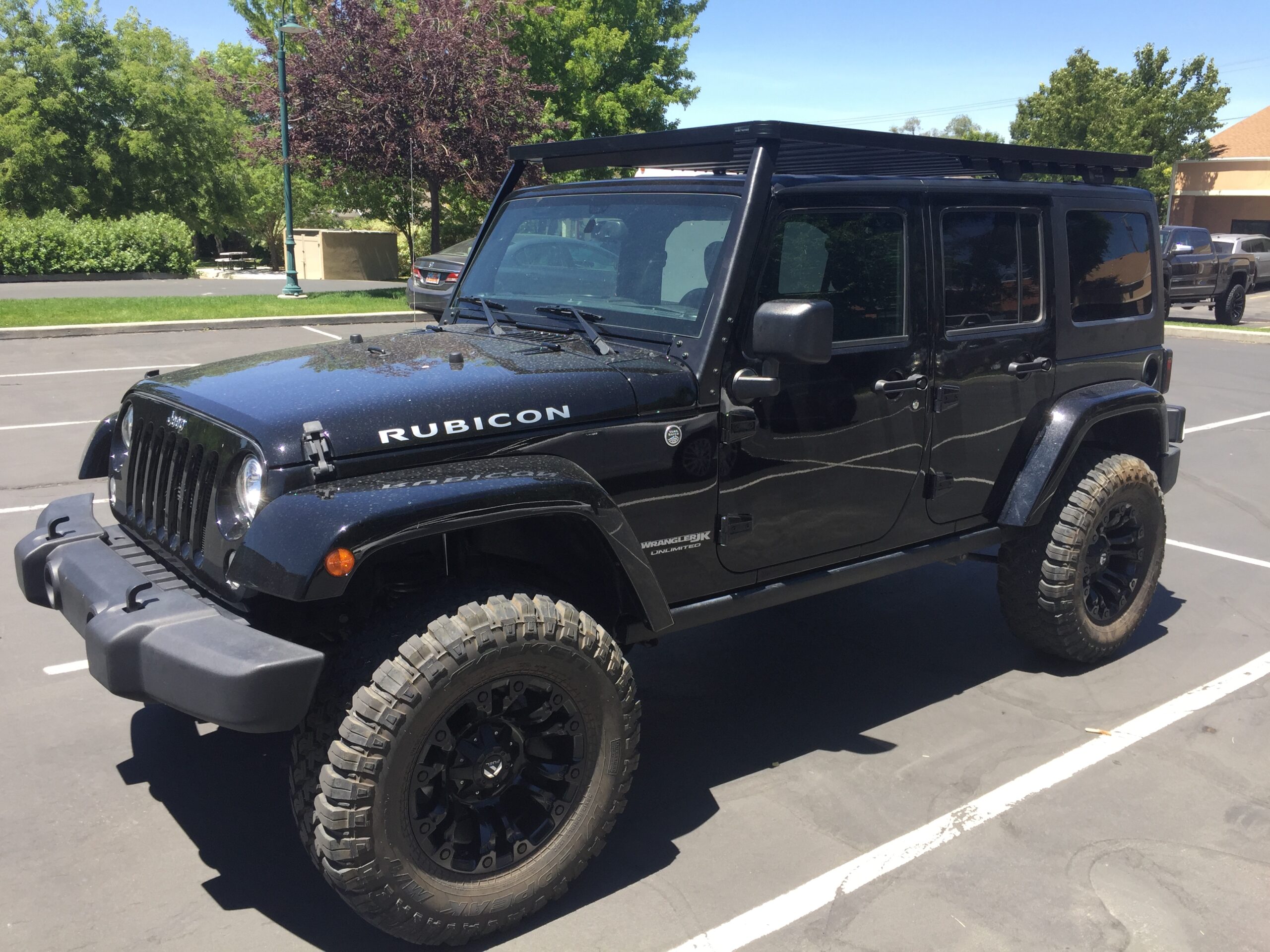 I decided to go with the Front Runner Outfitters Slimline II and have been extrememly happy with the quality, customer service, look and function of this rack.