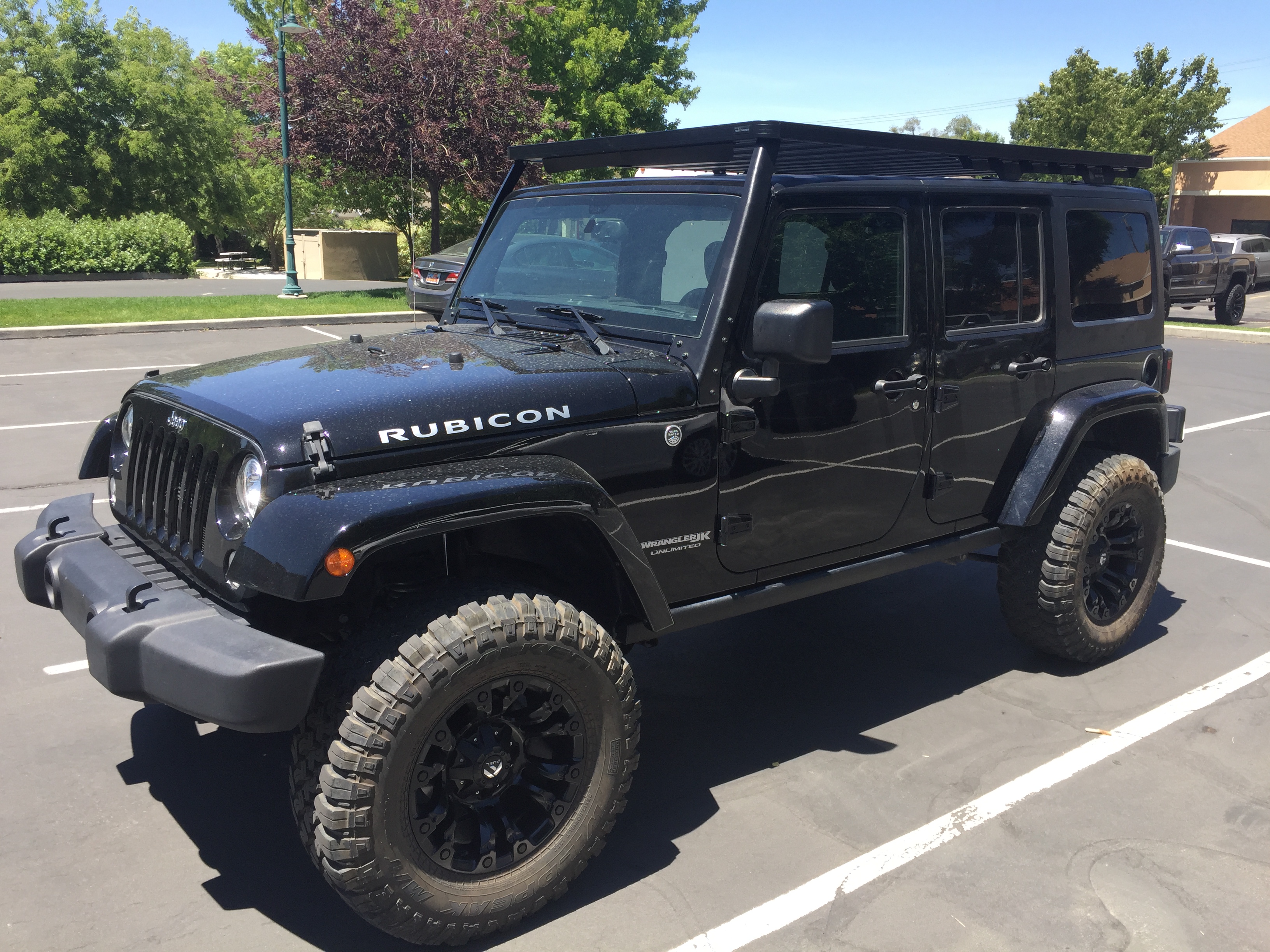 I decided to make a video of the installation so others could see what is involved with putting a Slimline II onto a Jeep.
I didn't find any videos that showed a complete installation of the Front Runner Outfitters Slimline II rack onto a 4 door Jeep Wrangler. I would have wanted to see what was involved since you are required to drill 16 holes that are each 7/8 inch (22 mm) into your roof. 
I was worried about drilling into my roof but still decided this was the best roof rack for my application. After performing installation I would say:
You can do everything except lift the rack onto the car with one person.
A second person to hold shop vacuum while drilling is helpful to keep car clean.
Takes a little longer than instructions say with one person.
A power socket speeds up the work.
You will need a T-40 Socket.
You will need a rubber mallet.
You will need 10mm and 13mm sockets.
You will need a 7/8 in. (22mm) hole saw with 1/4 in. (6mm) pilot bit.
A large carpeted floor is best for rack assembly to avoid scratching your new rack.
Measuring and drilling was not as bad as I expected.
There are a lot of parts to assemble. Think ikea but very heavy duty.
The rack looks and works great.