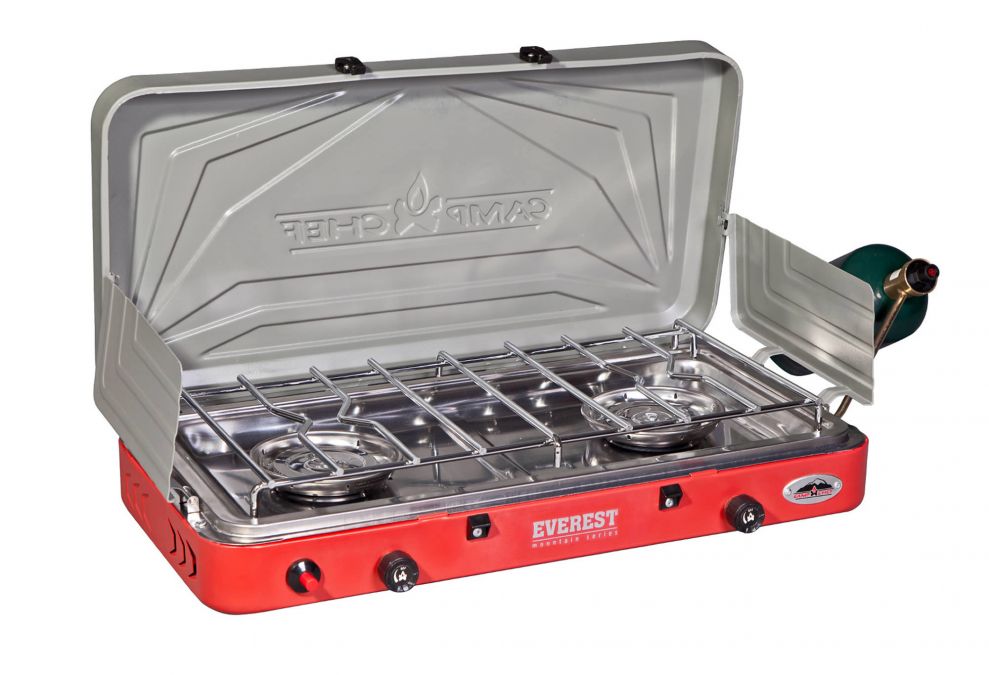 Camp Chef Everest Two-Burner Camping Stove
Don't be fooled by its size; the Everest Two Burner Camping Stove packs a lot of power under the hood. Two high-pressure 20,000 BTU burners pump out all the heat you'll need for your outdoor cooking, whether you're going solo or bringing the whole family. Fire up quickly and easily with the matchless ignition system, and take the camp stove anywhere with a locking lid and carry handle. The nickel-coated steel cooking grate is strong enough to hold your pots, griddles, and skillets. In short, the Everest has what you need to face the day, whether you're tailgating, fishing, camping, or more.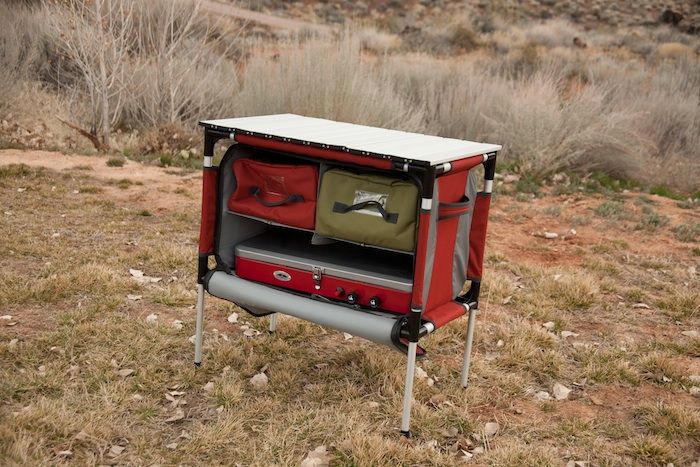 Camp Chef Sherpa Table & Organizer
The Sherpa Camp Table & Organizer makes you feel like you've brought the entire kitchen with you to camp. Pull out the aluminum table top for an outdoor dining table or extra prep space; use the four removable storage bags to keep all your utensils and ingredients handy; you even have the kitchen sink with you thanks to a special waterproof lining inside one of the storage bags. When you're ready to head home, you can compress the legs, fit the bags inside their storage compartments, and use the carry handles on either side—clean-up is a breeze.